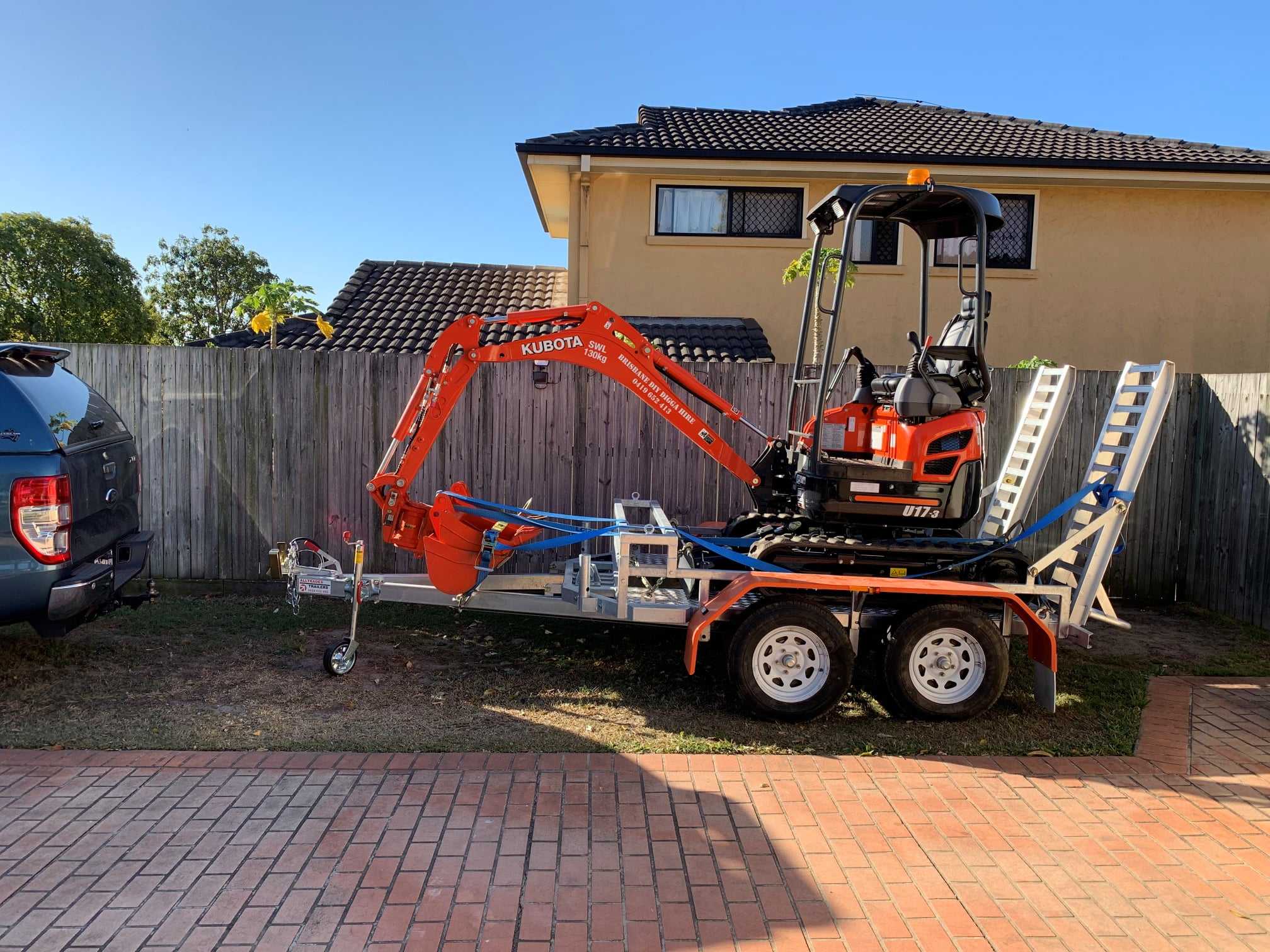 Kubota U17-3 - 1.7T 2019 ZERO tail swing Mini Excavator for dry hire - Parkinson QLD
Algester Rd, Parkinson QLD 4115, Australia
Kubota U17-3 (best in its class) - 1.7T 2019 ZERO tail swing Mini Excavator with tilt head. Not tilting bucket like some.
Perfect for retaining walls, slab prep, drainage, fences, landscaping, stump removal and so much more.
DRY HIRE RATES
Two-day hire (including weekends) $306 ex GST
Five day hire $680 ex GST
ATTACHMENTS
1 Ripper
200mm toothed bucket
300mm toothed bucket
450mm toothed bucket
1000mm mud bucket
Auger - $50 per day
200mm, 300mm, 450mm Augers and a 1200mm extension bar.
The unit has had risk assessment performed. Has emergency stop with starter and battery isolators, and roof mounted beacon light.
Ready to go on its own custom-built trailer. The trailer has full electric brakes with portable brake controller that plugs in to the cigarette lighter. So, no need to have a controller fitted to your car.
Excavator on trailer does weight 2.5t
Can be delivered for an extra fee. Just need suburb to quote delivery.
$200 deposit is required, but refundable on return with unit cleaned.
Located Parkinson
* Delivery $90 up to 30 km (1 way)
---